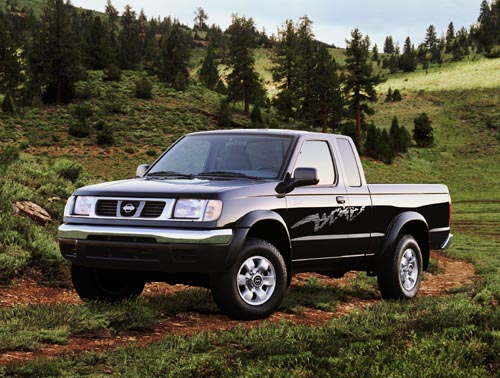 Nissan Frontier is the name for the D22 and D40 generations of Nissan pickup trucks in the North, Central and South America and the Philippines. The line was started in 1998, and its immediate predecessor is the D21 series. As of 2002, the D22 series Nissan Truck is no longer sold in Japan, with the primary market having been relocated to North America, built at the Smyrna, Tennessee Nissan factory.

Nissan was the pioneer of the compact pickup truck market in 1959, joined in the 1960s by Toyota. Since 1959, Nissan is known for a number of notable firsts in the compact pickup truck market, including the first extended cab bodystyle (in the 1979 Nissan King Cab) and the first crew cab bodystyle compact pickup, in the D22 series.

In Europe, Australia and elsewhere, there have been three generations of trucks known as the Nissan Navara since 1986. The first was the D21, considered to be a small pick up. After more than 10 years with the D21, the second generation Navara was manufactured from 1998 and went until 2005 which was classed as a compact sized pick up. It was replaced with the bigger, taller, longer D40, which Nissan now considers to be a mid-size pick up truck.

The Navara gets its name from the Navarre region of northern Spain, and the European version is built at the Nissan factory in Barcelona.

Source : Wikipedia.com