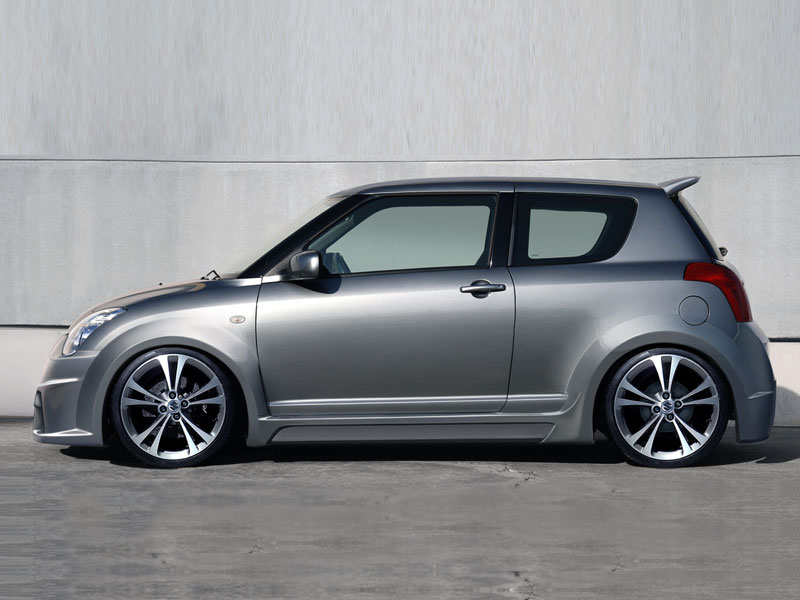 Suzuki swift body kits Image
The body kit consist of the front and rear bumper for 3- or 5-door body + sporty version (duplex exhaust tips) and side sills only for the 3-door version.

We must say that the front bumper matches great thanks to its shape and layout. Together with the front part make a perfect harmony. Its central part includes a quite big cut-out filled with a black perforated sheet and bounded with rounded edges to correspond with the side openings.